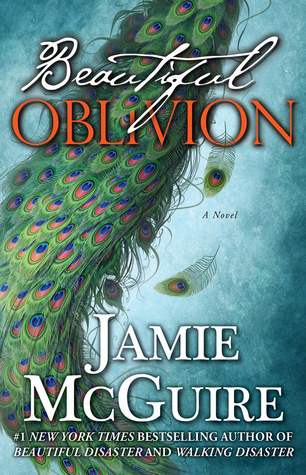 La ferozmente independiente Camille 'Cami' Camlin, dejó su infancia antes de que esta terminara. Ha trabajado desde antes de poder conducir, y se mudó a su propio apartamento después de su primer año de universidad. Ahora, atendiendo el bar en The Red Door, Cami no tiene tiempo para nada más, aparte del trabajo y sus clases, hasta que un viaje para ver a su novio se cancela, dejándola con un primer fin de semana libre en casi un año.
Trenton Maddox era el rey de la Universidad Estatal del Este, salía con universitarias antes de haberse graduado de la secundaria. Sus amigos querían ser como él, y las mujeres querían domarlo, pero después de que un trágico accidente pusiera su mundo patas arriba, Trenton deja la escuela para enfrentarse a la aplastante culpa.
Dieciocho meses más tarde, Trenton vive en casa de su padre viudo, y trabaja a tiempo completo en un salón de tatuajes local para ayudar a pagar las cuentas. Justo cuando piensa que su vida está volviendo a la normalidad, ve a Cami sentada sola en una mesa en The Red Door.
Como la hermana pequeña de cuatro hermanos problemáticos, Cami cree que no tendrá ningún problema en mantener su nueva amistad con Trenton Maddox estrictamente platónica.
Pero cuando un chico Maddox se enamora, ama para siempre —incluso si ella es la única razón por la que su ya rota familia pudiera colapsar.
Créditos: Libros del Cielo